Data drives decisions.
Get real-time data from your field with the 20|20 system from Precision Planting.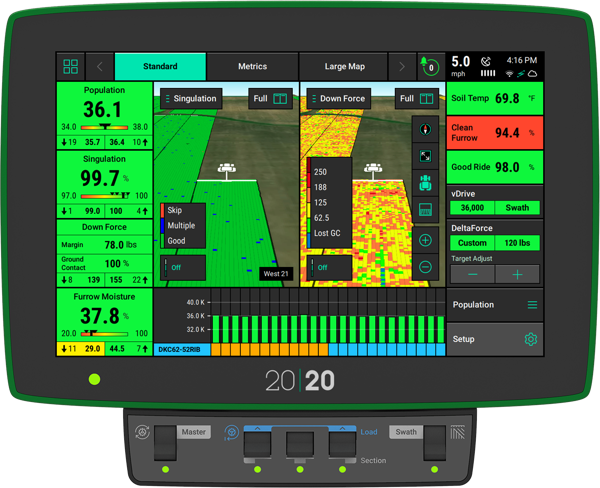 20|20 helps you make better decisions in the moment
When you make better decisions in your next pass through the field, you make better decisions next season, and throughout the future of your operation.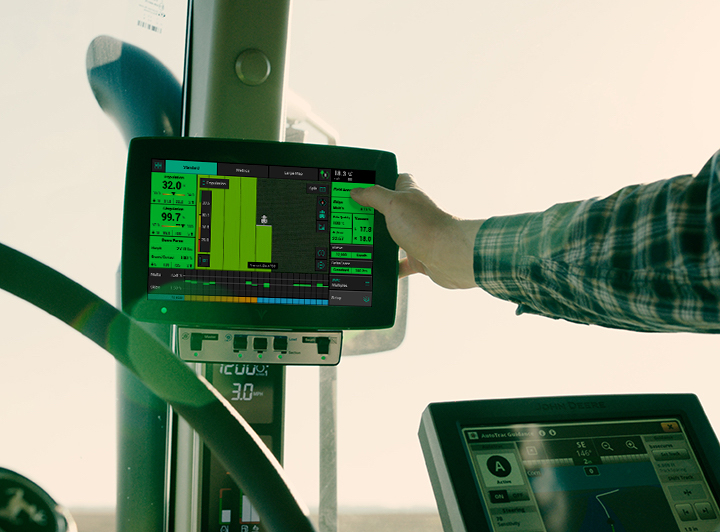 Are you equipped to make the right decisions for your operation?
20|20 opens the door to your data
Farming used to be based on almanacs and guesswork. You crossed your fingers. 20|20 puts all the data you need at your fingertips.
Whether you're stopping in the field to make a fix, evaluating your approach for the next pass, or choosing your purchases for next season, you need the right data for the job.
A monitor with a touchscreen display that summarizes your most important metrics, in real time, using live data.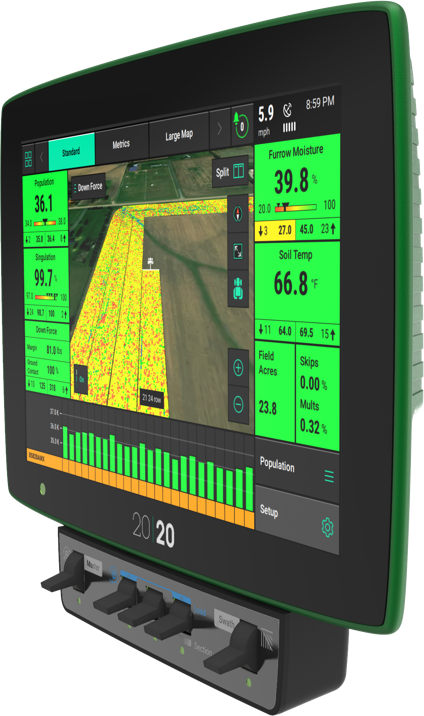 The highest-fidelity data in the industry
See your field, in real time
With 20|20, you don't see historical data or generic information from a satellite. You see data from your field, in real time. With the addition of control systems like vDrive, DeltaForce, and the new SmartFirmer, your story only becomes richer.
Data from 20|20 can be used in a multitude of ways.
Customize your view in HD
20|20 fits the way you farm
Take control of the data you collect, and choose from a limitless number of customizable views. See what information is most important to you, and understand what's going on during every pass through the field.
Take the
next step
Talk to an agriculture expert today about how 20|20 can improve your operation.