Production Release
2022.0.0
The production software release gives you a stable set of updates. If you'd like to try more cutting-edge features, check out the latest Limited Release instead.
Need help installing? Learn more about the Software Update Process.
New to Production Release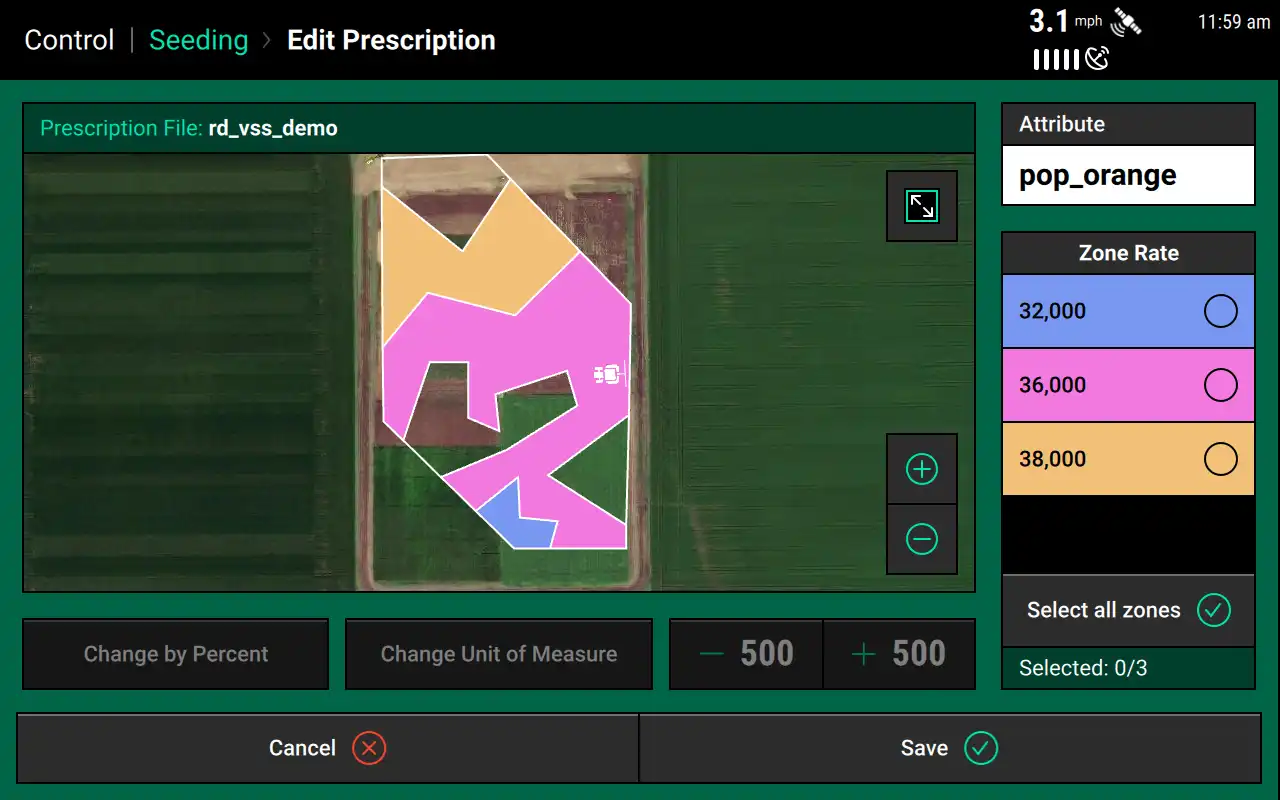 Edit prescriptions on the fly
Conditions change, and sometimes you want to adjust your application to match them. Maybe the weather is different today, or you've got a new hybrid you're trying out. Now you can adjust prescriptions for your field easily from your 20|20. Just select the section of the prescription you want to change and bump it up or down to suit the day's needs.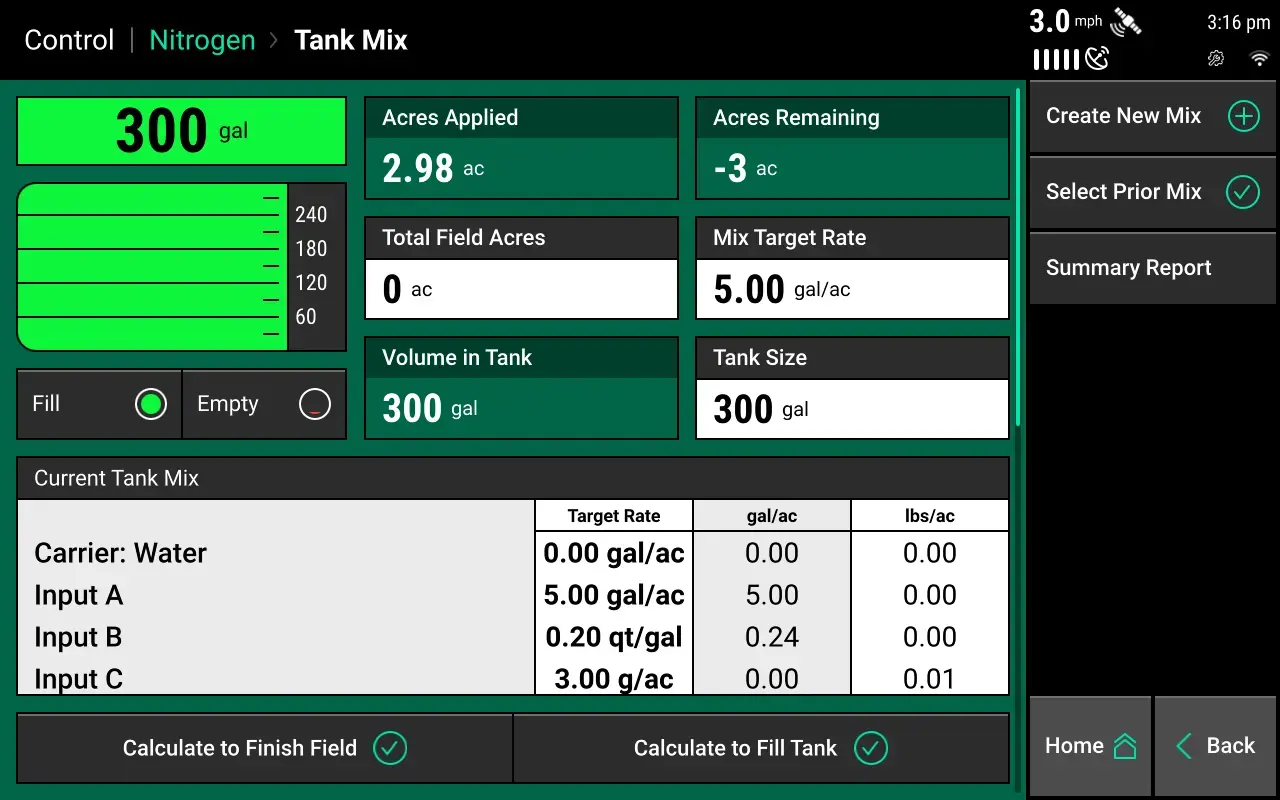 Know exactly how much you've applied
When applying liquid, you don't just want to know how much of the whole mix you've applied. You also want to know how much of each ingredient has gone onto the field. The 20|20's Tank Mix feature lets you see exactly that, so you can keep better records and make more informed decisions in the future.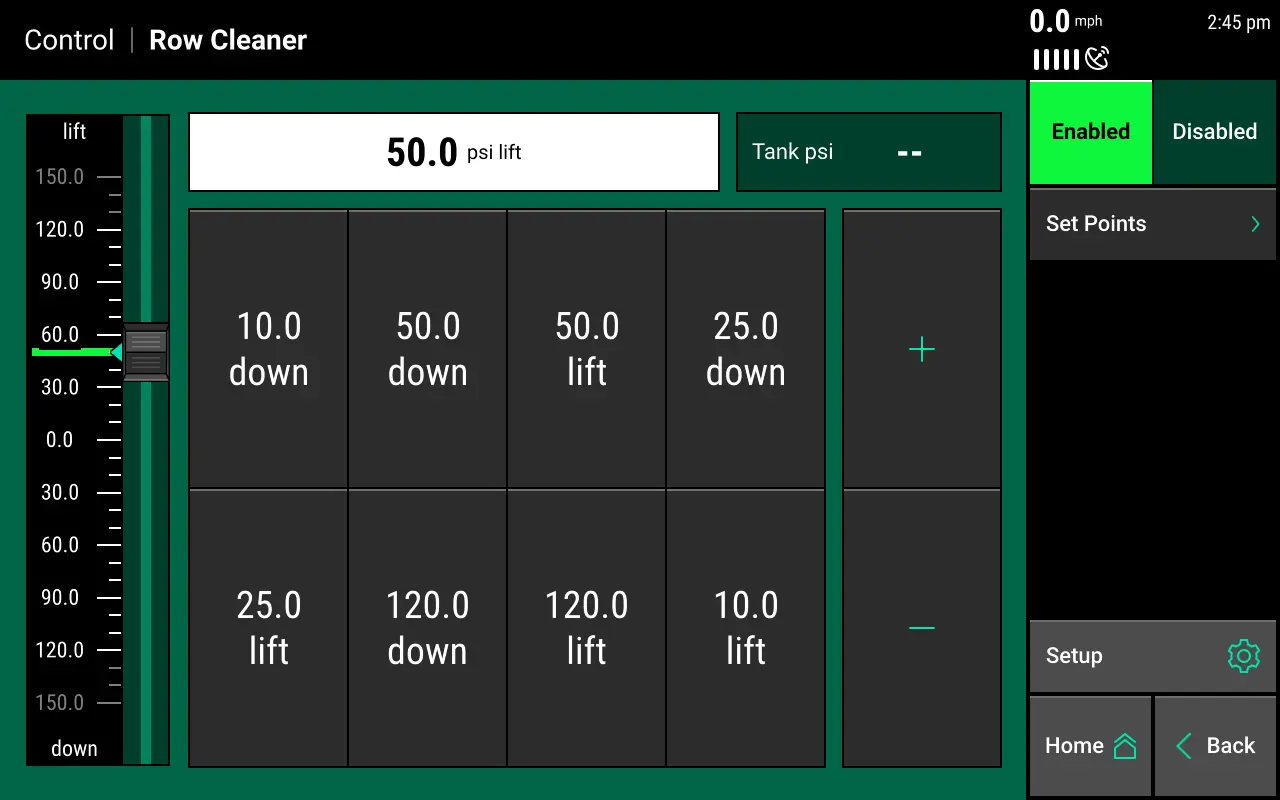 Set row cleaners quickly and painlessly
Setting row cleaners correctly is time-consuming and frustrating. Pairing your 20|20 with a row cleaner module, like CleanSweep or Reveal, allows you to make row cleaner adjustments from the cab. That eliminates frustration and saves you time when planting.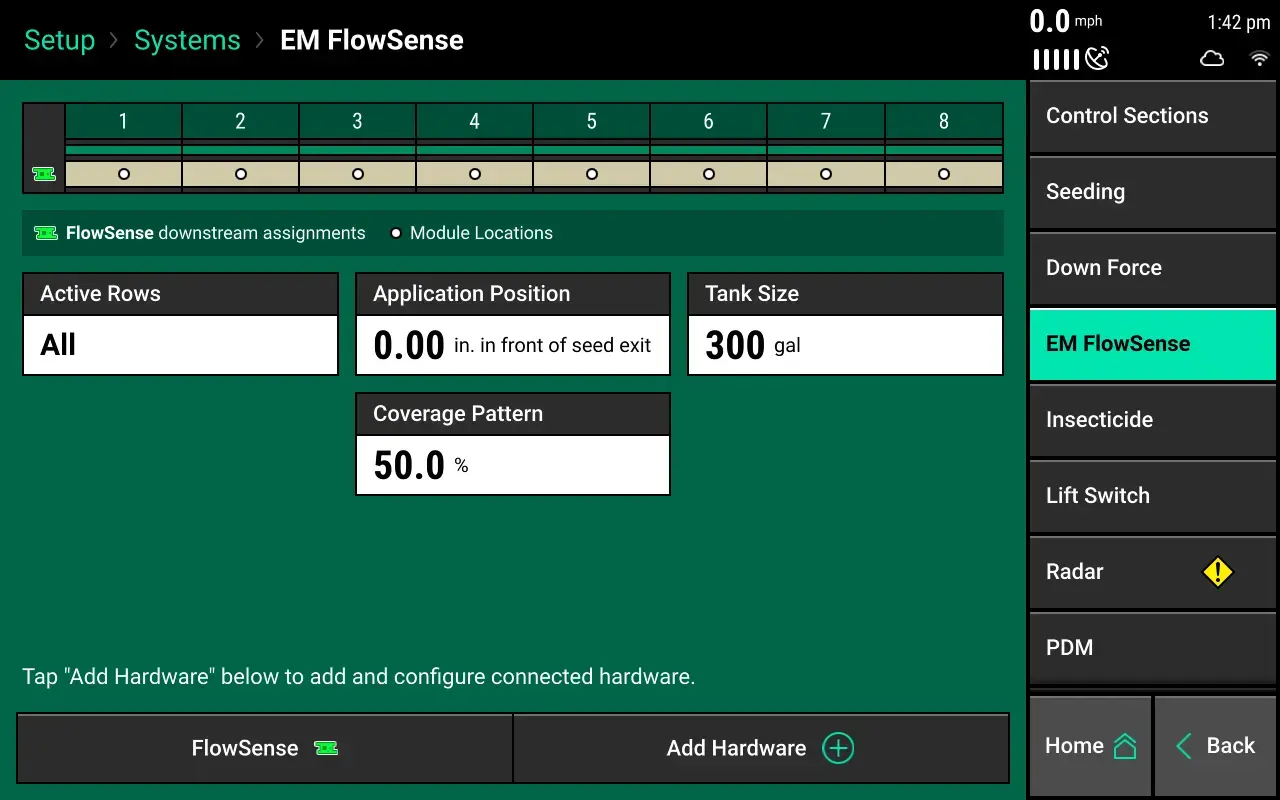 Keep track of liquid rate on each row
The faster you can recognize equipment issues, the faster you can fix them and get back to peak performance. When it comes to liquid, though, there's a lot that can go unnoticed: plumbing, pumps, and pulsation can all affect application. Now, your 20|20 monitor, paired with EM FlowSense, lets you see how much liquid you're applying on each row in real time, without worrying about product plugging the sensor, so you can be confident that everything is working smoothly.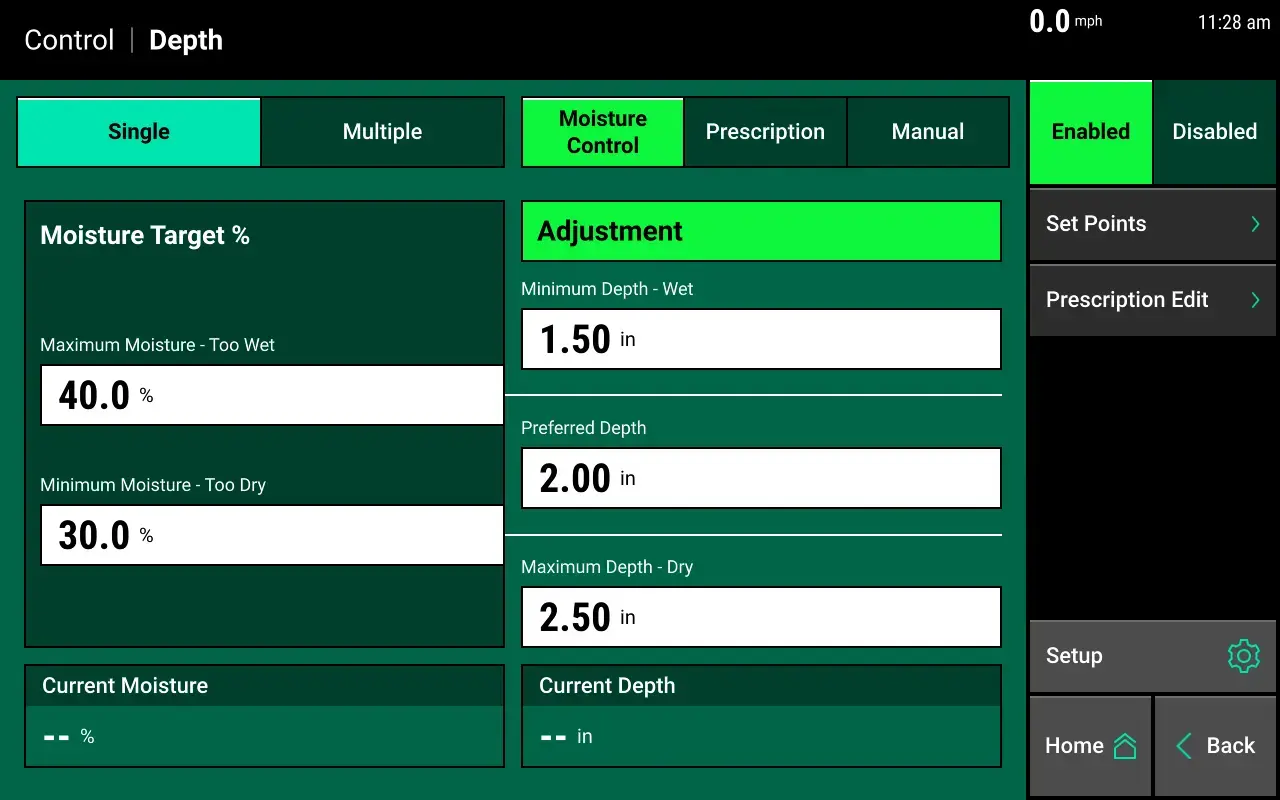 Adjust depth from the cab
Manually adjusting depth on your planter is time-consuming. Now you can avoid that hassle, and make adjustments quickly and easily right from the cab. Pair your 20|20 monitor with SmartDepth, and respond to changing conditions in 1/10th-inch increments to get your seed depth exactly where you need it. Add SmartFirmer into the mix, and you can let the 20|20 adjust automatically to ensure that your seeds are hitting the soil moisture target you want.
Other Features
Take advantage of new hardware: SmartDepth, Row Cleaner Module, and Electromagnetic FlowSense
Get quick access to more summary data on the Counter Details page, including for Closing, Depth, and Row Cleaner Modules
View Swath Coverage imported from another 20|20 Gen3 on home screen maps
Import ADAPT 3rd Party files with Field Names, Prescriptions, and Boundaries to the 20|20
View and swath to an imported boundary file
Import Client, Farm, and Field data from a Gen2 20/20 to a Gen3 20|20
See at a glance where data can be imported from on the Data Import and Data Export pages
Choose from distinctive new sounds to use for alerts, alarms, and clicks
Improvements
Change the measurement units for imported prescriptions on the Prescription Editor page
Find improved translations for Spanish, Russian, Ukrainian, German, French, and Portuguese
Set up Smart Connector like other hardware
Find and change the Prescription Processing Mode more easily from the Import Prescription popup
Get improved passive seed data from Smart Connector on planters like ExactEmerge
Added Fendt and White down force sensor support and images
Added Fendt Planter Make
Improved support for Lexion 670 combines