New to Production Release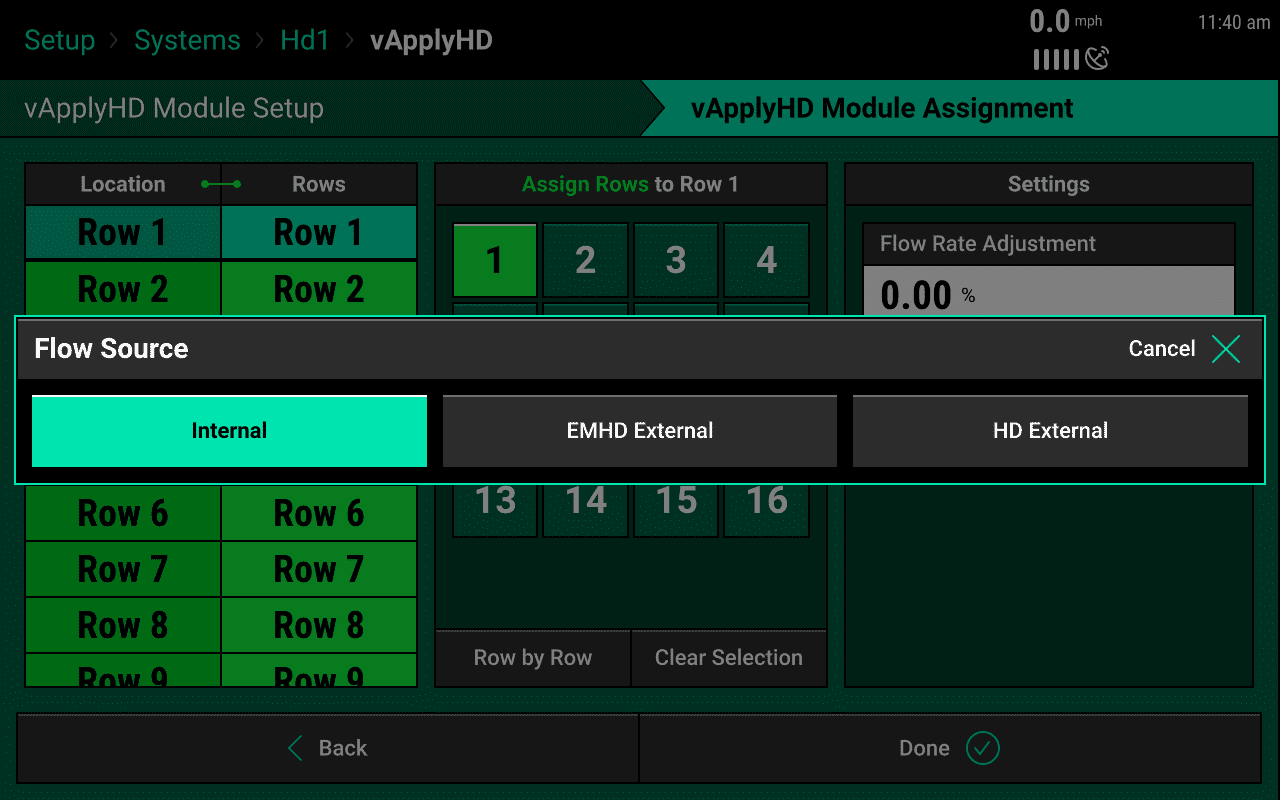 Apply blockage-prone liquids with confidence
The 20|20 now lets you pair vApplyHD with an external flow source so that you can use a wider range of liquids without worrying that they'll clog your control system. Look for the Flow Source option when configuring the row assignments for each vApplyHD module.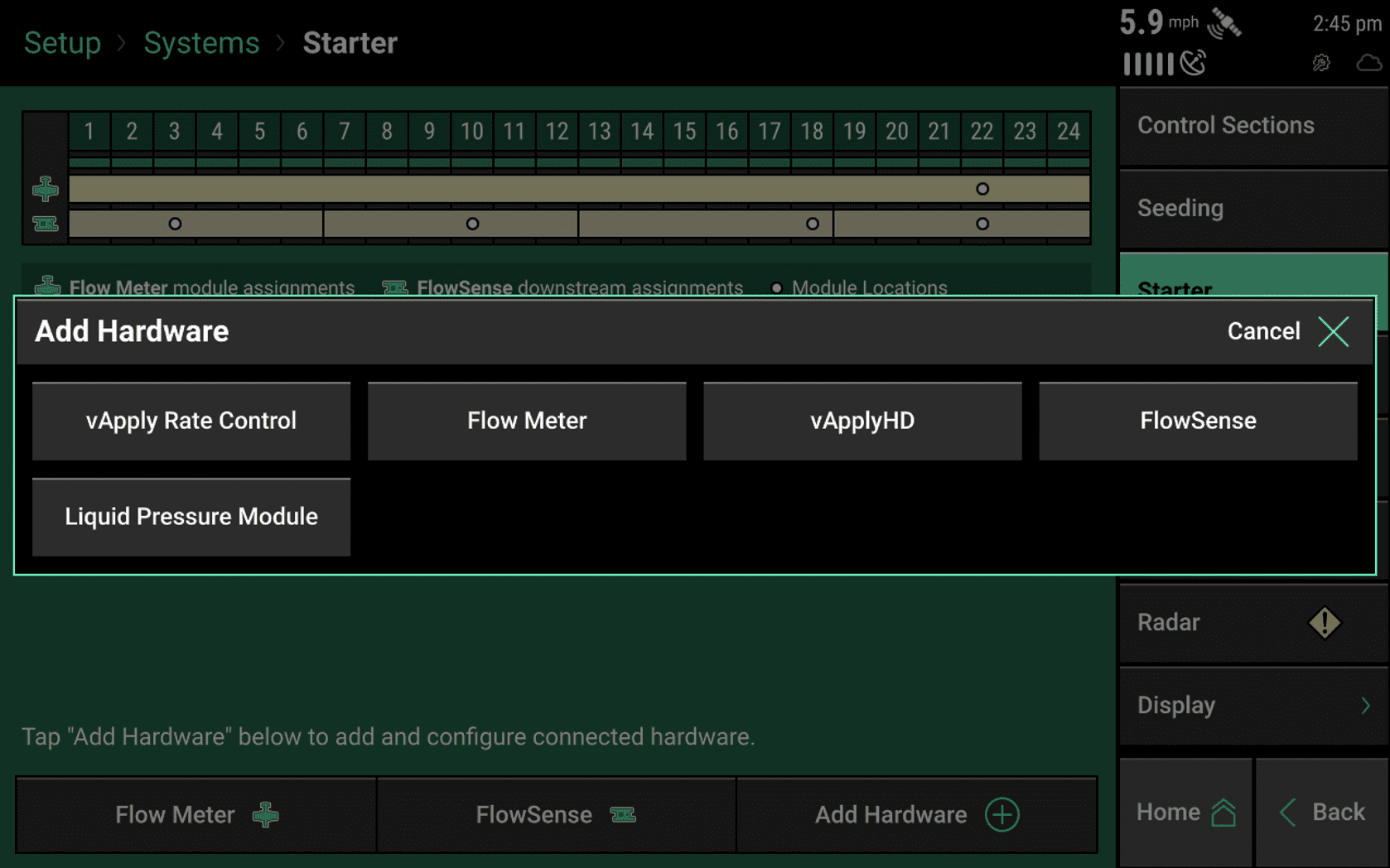 Get alerted when your liquid system pressure falls
Keeping an eye on the pressure in your liquid system can help you track the health of your system and recognize when a filter needs to be changed or a pump examined. Now you can add a Liquid Pressure Module to your implement so that your 20|20 can alert you if the system's pressure falls.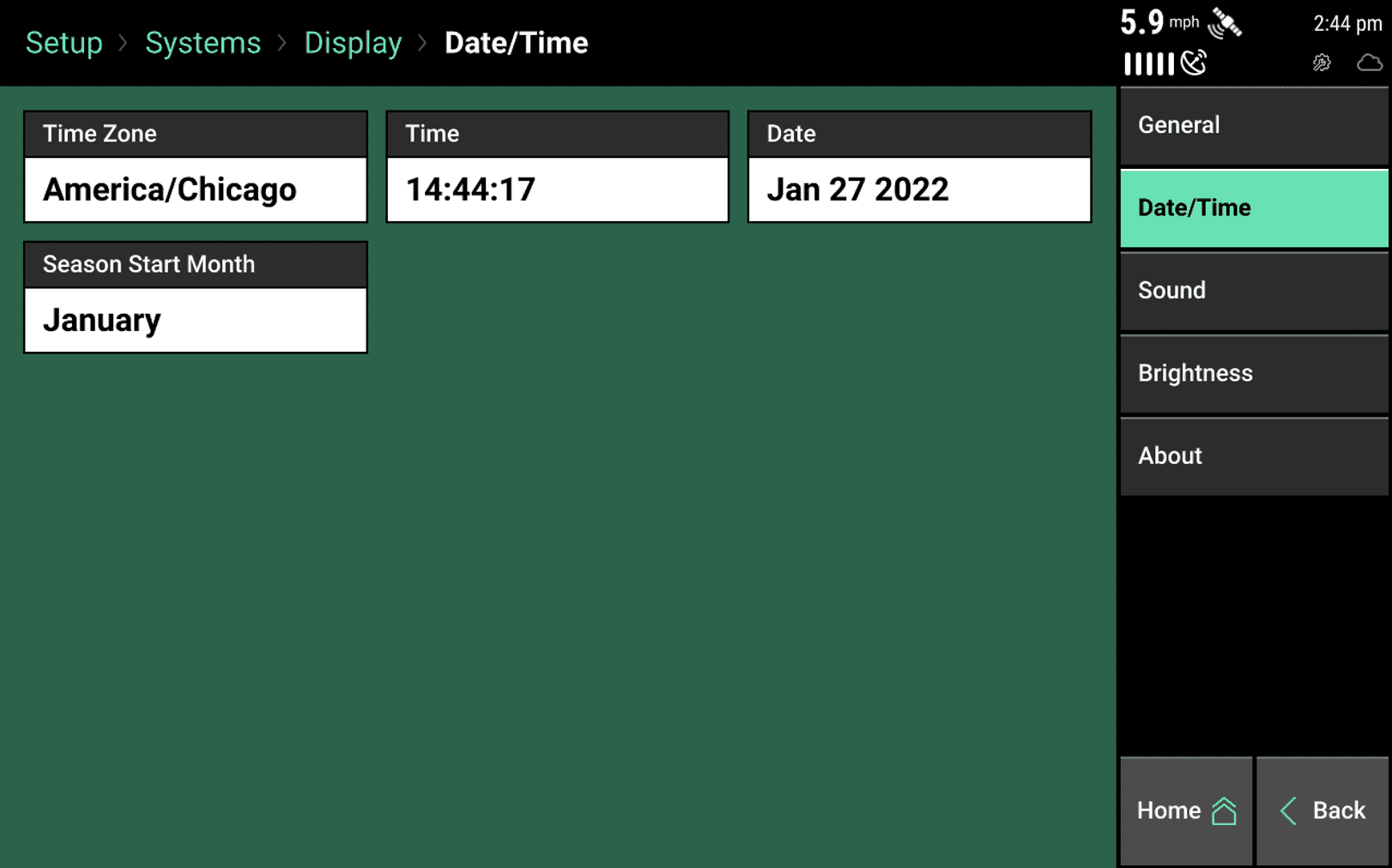 Customize the season start date
The 20|20 organizes records by season, but not everyone's season starts at the same time. If you farm in the southern hemisphere, you can now change the Season Start Month for your system in the software's Date/Time settings.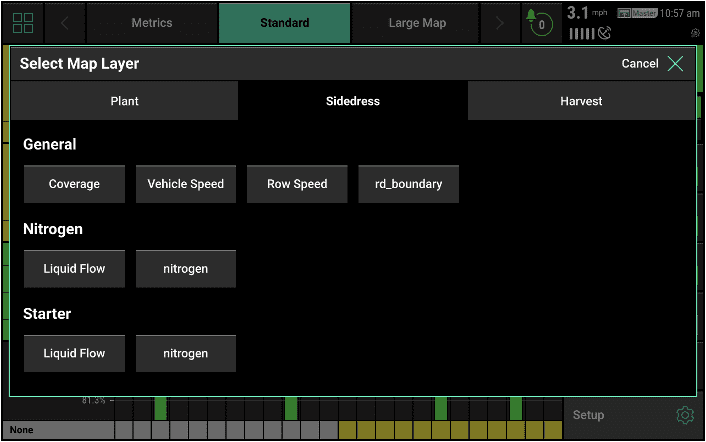 Filter out map layers
When switching layers on your home screen maps, you can now use a tab system to view only the layers that suit your type of implement. This helps keep you focused on what matters to you in the moment.
Other Features
Updated Fendt planter configuration with new frame and row count options.
Customize pressure source and max pump speed for vApply Rate Control modules
Add Down Force systems to Horsch Planters
Improvements
Updated Text for vApplyHD setup for the Flow Source Setting. Flow Source Options are now vApplyHD Internal, vApplyHD External, and EMHD
Added new sounds for alerts and alarms
Increased allowed SmartDepth duty cycle range to 100%
Gain access to expanded databases that include the latest hybrid and tank mix products
Find an improved safety warning when enabling control products
SmartFirmer support for serial numbers above 1040500 (mini SmartFirmer and CaseIH) and above 40250 (Standard, Low Stick, and SmartFirmer 2)
Updated Portuguese & German translations
Switched satellite imagery provider from Digital Globe to Mapbox, allowing for road names to be displayed
Fixes
Hid Flow Rate Adjustment for vApplyHD if flow source is set to vApplyHD external or EMHD. Flow Rate Adjustments should be made to the EM FlowSense in this configuration
Fixed Flow Reducer Home Screen Metric showing the incorrect value
Fixed an issue that caused SmartDepth Home Screen Metrics to not link to second level metrics
Fixed an issue where radar speed could show non-zero speed when radar speed was zero