Row Cleaner Module Operation
Learn about Row Cleaner Module operations
Updated March 25, 2021
Row Cleaner Module Operation

The Row Cleaner Module button is located on the home screen. When control is Enabled the Row Cleaner Control button will show the target pressure. Click on the control button to access the Row Cleaner Module Control page.

Click Enabled in the top right had corner to turn on the Row Cleaner Module Control.

The operator can set the target pressure (lift or down) using the slide on the left of the screen. Moving the slider up, will set a lift pressure. Moving the slider down, will set a down pressure. Target set points can also be configured for quick adjustment during operation.

If the Tank Pressure Sense is installed and configured, the reading will be displayed in the 'Tank psi' box.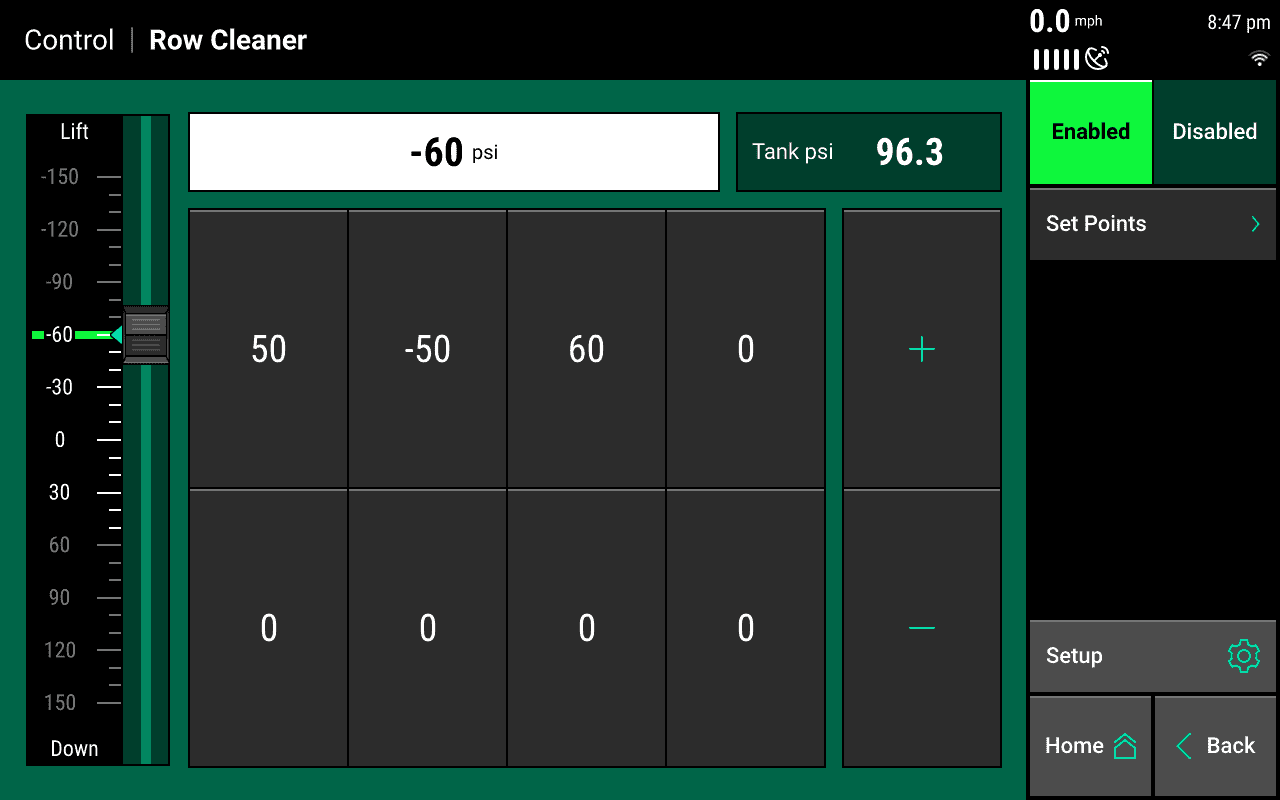 Select "Set Point" on the right side. Select one of the Set Point boxes. Enter the desired pressure and select either "Lift" or "Down". Press "Enter". Up to eight set points can be configured.