SpeedTube Diagnostics
Ensure correct functions of SpeedTube on Diagnose Page.
Updated April 2, 2021
SpeedTube Diagnostics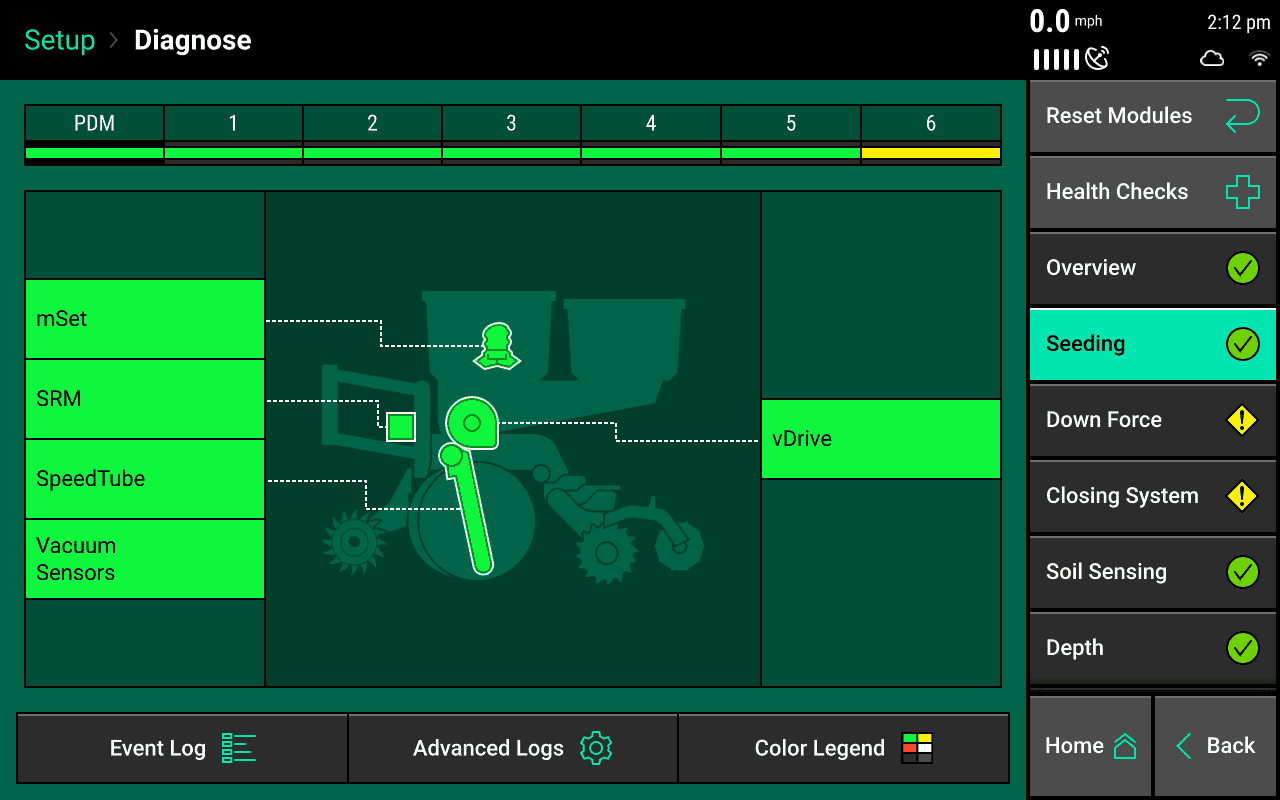 When components are powered and communicating properly with the Monitor, modules will be green on the diagnose page.
Navigate to the SpeedTube Diagnose page by selecting: Setup > Diagnose > Seeding > SpeedTube.
When running 2020.0.x and older software, simply navigate to the SpeedTube button on the Diagnose page.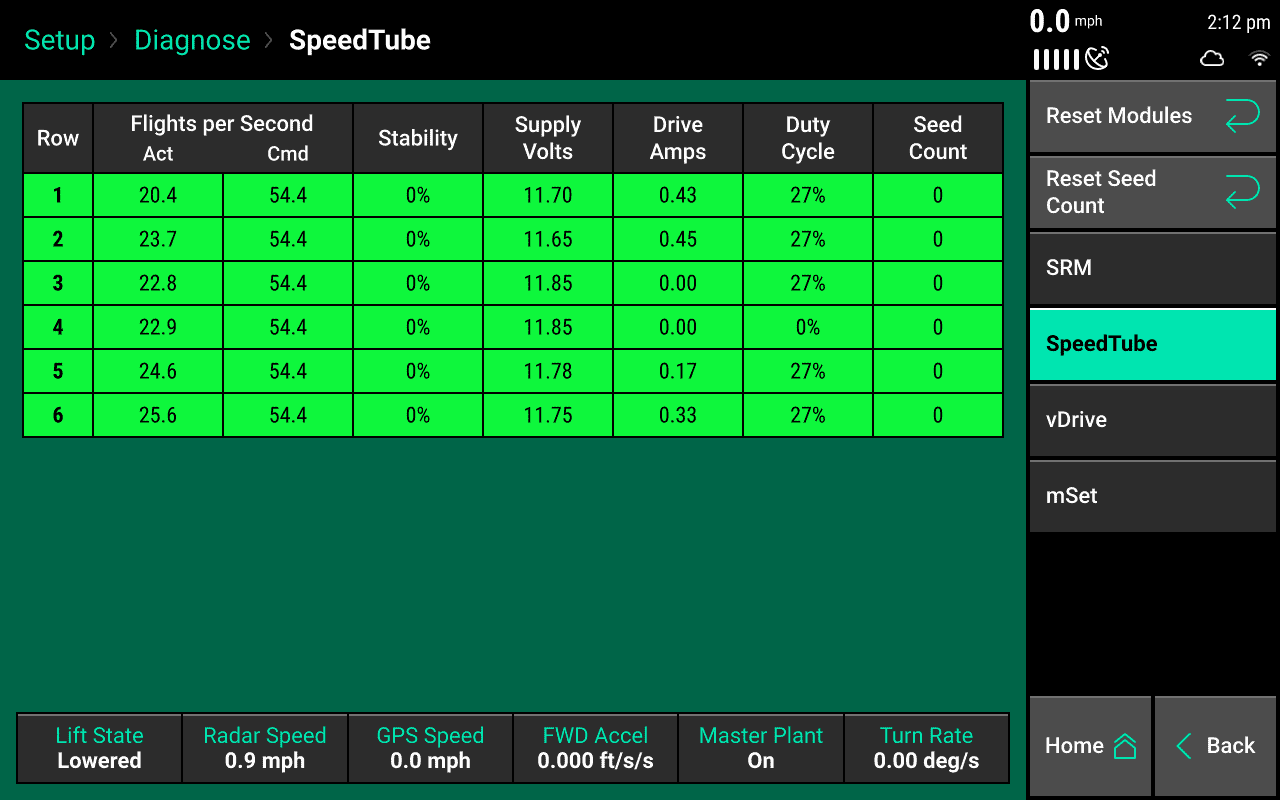 The SpeedTube Diagnostic page displays the following information for each row:
Speed Source – Will display speed readings for both GPS and Radar
Actual FPS (Flights per Second) – Measure of SpeedTube belt speed and is the number of belt flights per second as detected by seed sensors.
Command FPS (Flights per Second) – SpeedTube belt speed or flights per second as commanded.
Stability – Displays stability of SpeedTube motor.
Supply Volts – Voltage at SpeedTube Module.
Drive Amps – SpeedTube current draw in amps.
Duty Cycle – Displays SpeedTube motor output over the operating range.

Total Seeds– Seeds detected on each row.

Additionally: Lift State position, Radar speed reading, GPS speed reading, Forward Acceleration, Master Planter Switch position, and Turn Rate will be displayed at the bottom of the page.