SmartDepth Setup
Find important steps to set up SmartDepth.
Updated March 8, 2021
SmartDepth Setup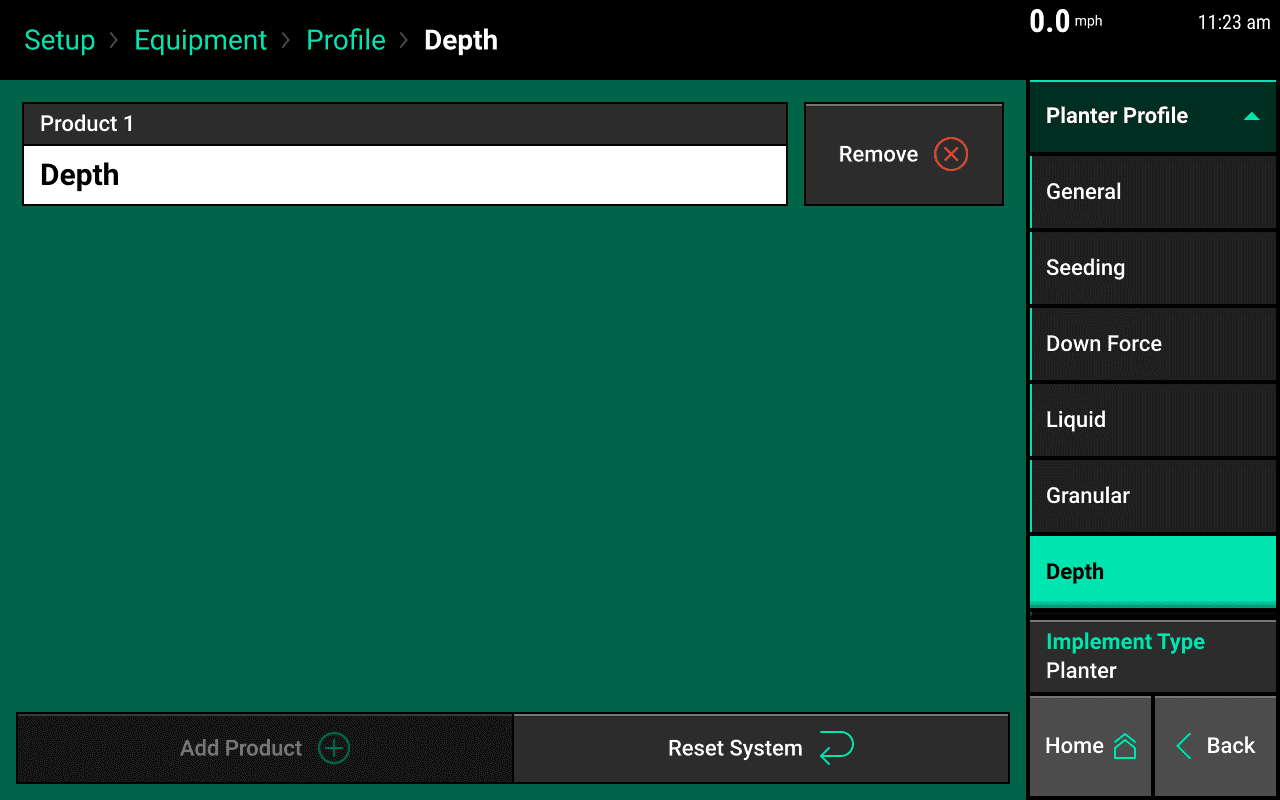 To begin configuring the monitor for SmartDepth, navigate on the monitor to Setup > Equipment > Add System and select Depth. Add Depth as Product 1.
Add Hardware

Once the Depth System has been added to the Equipment Profile, a SmartDepth tab will appear on the systems tab. Go to Setup > Systems > Depth to configure SmartDepth.

Use the 'Add Hardware' button at the bottom of this page to assign which rows have SmartDepth installed.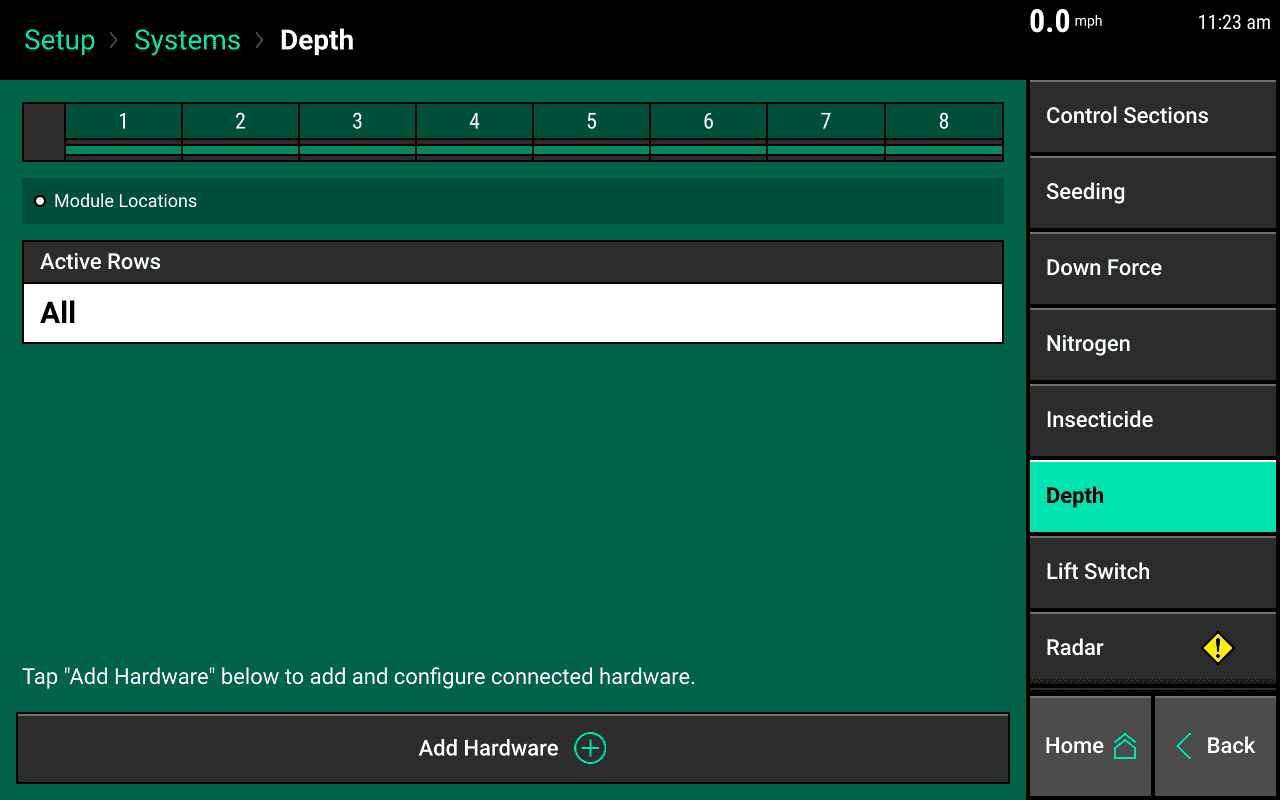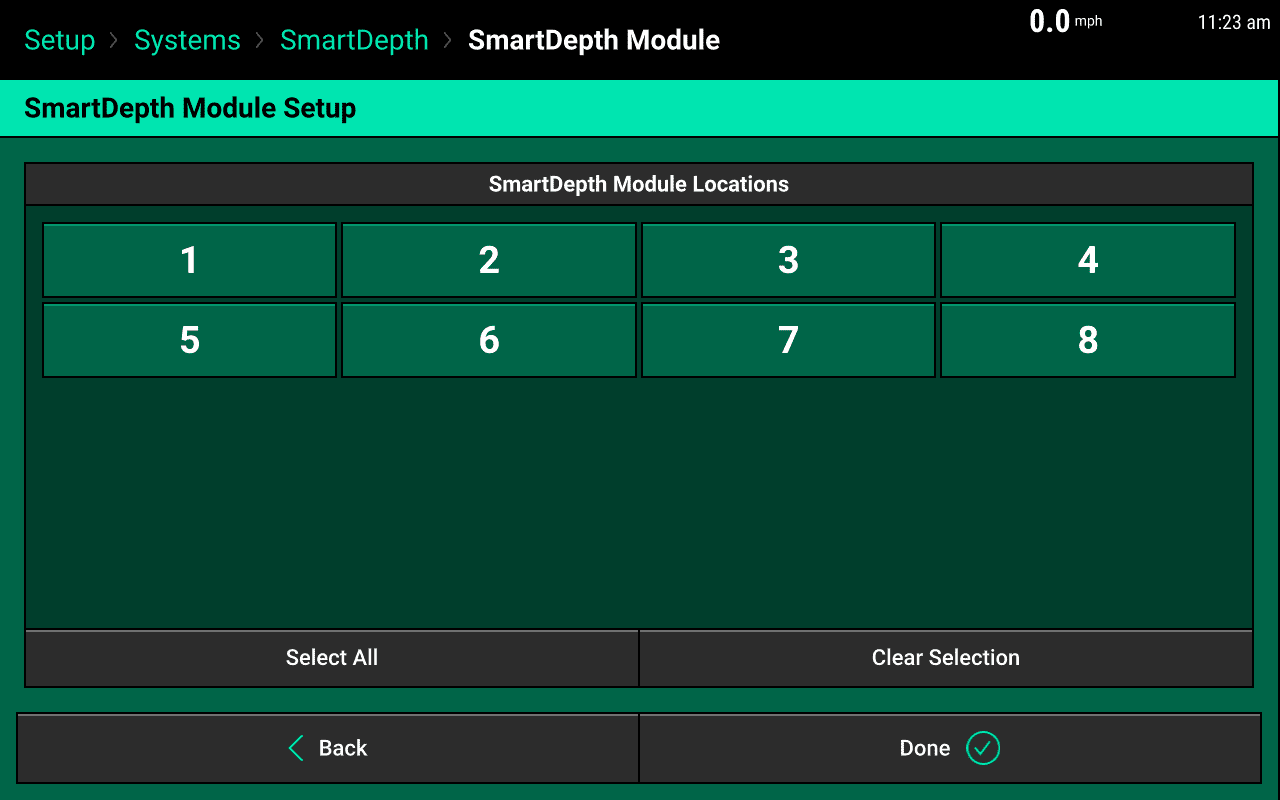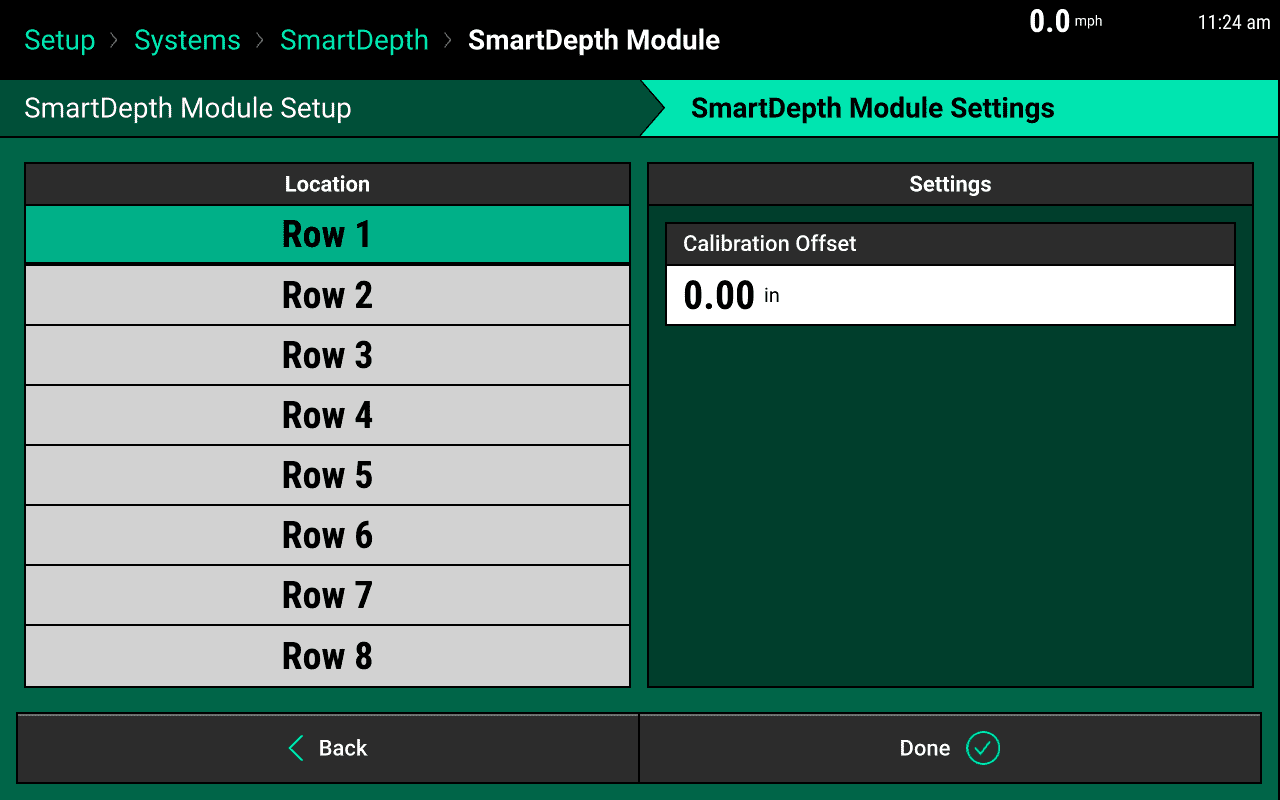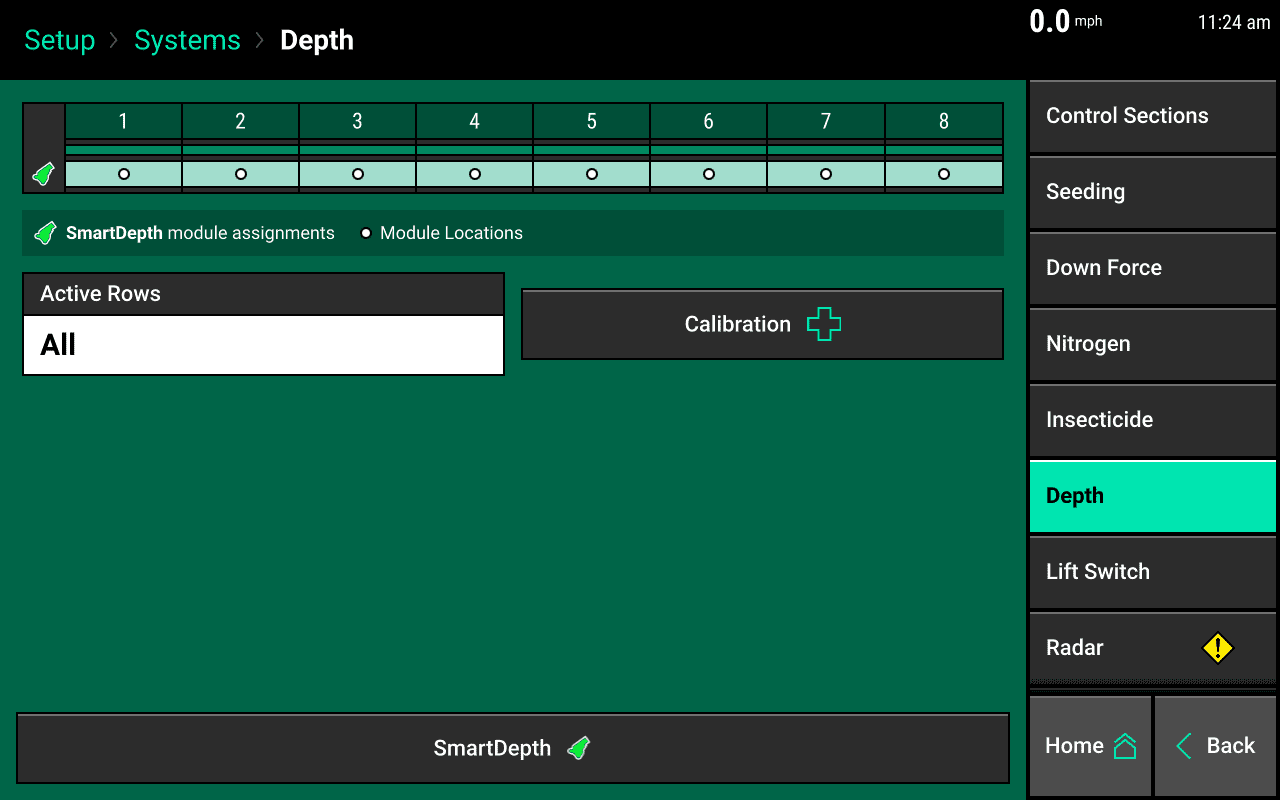 SmartDepth Calibration Offset

On Step 2 of the SmartDepth Module Settings you will notice that there is a Calibration Offset setting. After using the calibration and verify depth if you need to adjust depth per row use this offset to achieve the correct depth.